Goldman Sachs has been a large part of my family's history since the days when my father, was an advisor for the firm for 25 years. Thereafter when he established The Gershman Group. Goldman Sachs has one of the strongest platforms on the Street that can address all the needs of an advisor and his or her clients, from integrated banking, strong technology, and reporting and also international accounts, but some have voiced concerns with changes they have seen in such points as compensation and the cultural shifts within the firm.

To help the Goldman Advisors, we have created this centralized hub as a way for them to stay on top of the most up-to-date announcements and developmental news as it pertains to their firm and their business.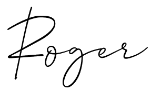 Roger Gershman
CEO – The Gershman Group
---
Advisor Resources: 
---
August 20, 2023
United Capital Advisors Are Saved from the Grip of Goldman's Failed Platform
David Solomon's leadership raises concerns about Goldman Sachs' strategy and future. Or, With the sale of United Capital, Is everything coming undone at Goldman Sachs? Once synonymous with Wall Street prowess and financial excellence, it can't seem to find its footing under the leadership of David Solomon. Recent moves, including the announced sale of United Capital, and shifts in business strategy…
---
August 09, 2023
Top Buyers of Goldman Sachs Teams

Over the past year or so, an unprecedented amount of Advisors have left Goldman Sachs for various reasons. Concerns include, but are not limited to: changes to compensation to now uncompetitive industry standards; accounts or leads being taken away indiscriminately; more centralized vs. local resources/support; and mostly, the battle of who really controls the end client – the firm or the advisor.
---
August 09, 2023
The Art of Executing a Firm Transition
Making a transition to a new firm can be exhilarating, but it's essential to "think fast and slow" – we applaud the adrenaline and momentum but no so fast, the devil is in the details as always. Here are a few headlines to have top of mind to ease your transition. Ink It, Don't Speak It: Verbal promises won't cut it. Get everything in writing, from office logistics to support staff arrangements. Be meticulous, so there's no room for surprises.
---
August 09, 2023
Goldman sachs has always seen itself as exceptional. When the bank floated its shares in New York in 1999 it declared: "We have an uncompromising determination to achieve excellence in everything we undertake." Conspiracy theorists have long paid it the backhanded compliment of imagining that it secretly runs the world. Yet lately the only exceptional thing about the Wall Street icon has been its mistakes.
---
August 09, 2023
How Goldman Sachs Went From Apex Predator To Wall Street Laggard
Thirteen years ago, when Rolling Stone described Goldman Sachs as a "great vampire squid wrapped around the face of humanity, relentlessly jamming its blood funnel into anything that smells like money" the description stuck, not just because it was vivid, but because it was a little bit true. Goldman made pots of money, more than anyone else on Wall Street.
---
August 08, 2023
AI Jobs: A Boom or Bust for Financial Advisors
There's been much talk about AI recently, and we thought it would be worth evaluating how AI is set to impact advisors. As top-tier advisors know, AI isn't going to replace those jobs, but it very might well replace jobs that call centers currently handle in the neighborhood of values $300,000 or less. The loss of any form of human advisor – client connection at the lower AUM level might put pressure on top advisors to take on more. Time will tell.
---
July 12, 2023
Goldman Sachs And Citi Late To HNW Wealth Management Party; Attempt To Bolster Advisor Ranks
As the financial industry continues to evolve and adapt to changing market dynamics, major players like Goldman Sachs and Citigroup are strategically ramping up their efforts to attract and hire talented advisors. With a renewed focus on expanding their advisory teams, both firms are aiming to remain competitive and capture a larger share of the wealth management market.
---
June 27, 2023
Maryland RIA Managing $1 Billion Adds Goldman Sachs as Custodian
Sargent Investment Group, a registered investment advisory firm based in Bethesda, Maryland, is making Goldman Sachs Advisor Solutions its primary custodian, according to an announcement on Tuesday.The RIA had been using TD Ameritrade Institutional since it was launched in 2018 by a group of Wells Fargo Advisors breakaways.
---
June 25, 2023
Goldman Sachs Is Cutting About 125 Managing Directors Globally
Goldman Sachs Group Inc. has started cutting managing directors across the globe as the firm reduces its headcount amid a deals slump, according to people familiar with the matter. About 125 managing directors, including some in investment banking, will lose their jobs, said one of the people, who asked not be identified because the cuts aren't public.
---
June 21, 2023
Meet the Custodian: Goldman Sachs Advisor Solutions
A Conversation With Managing Director Richard Lofgren
T.S.: Goldman Sachs has a great brand name, but it's not necessarily well known in the RIA custody business. So why did Goldman decide to enter the business?
G.S.: Goldman Sachs Advisor Solutions ("GSAS") was established to meet the independent financial advisors' need for additional custodial choice, and seamless access to institutional-grade products and services.
---
June 5, 2023
Goldman Sachs Takes Aim at JPMorgan's Billions With Copycat ETFs
The runaway success of JPMorgan Chase & Co.'s actively managed exchange-traded fund lineup has Goldman Sachs Group Inc. playing catchup. The Goldman Sachs U.S. Equity Premium Income and the Goldman Sachs U.S. Tech Index Equity Premium Income ETFs will invest primarily in US stocks and also use a derivatives strategy known as call writing, according to applications filed Thursday.
---
June 1, 2023
Goldman Sachs to Hire More Advisors for UHNW Unit: Exec
Goldman Sachs at times "underinvested" in financial advisors but has seen the light and is making amends as part of its push to gain market share among ultra-high net worth wealth management clients, according to John Waldron, president and chief operating officer.Goldman aims to be "very persistent about our investment now" and sees the largest potential return from hiring advisors and specialists to support them…
---
March 17, 2023
Goldman's Rubner 'Shocked' by Big Market Moves, Blames Liquidity
Bloomberg) — As banking stress sparked turmoil on Wall Street last week, a familiar bogeyman is being blamed for making things worse: Thin liquidity. Goldman Sachs Group Inc.'s Scott Rubner, who has studied flow of funds for two decades, calculates the ease of trading S&P 500 futures has plunged 88% over the past two weeks. A similar gauge shows liquidity in Treasury futures dropped 83%. Both measures have reached the lowest since the March 2020 pandemic crisis, according to Rubner's analysis.
---
January 19, 2023
A Message for Goldman Advisors

A Message for Goldman Advisors by Roger Gershman.
---
August 22, 2022
The Changing of the Guard at Goldman

Make no mistake, we at the Gershman Group take a backseat to no one when it comes to our appreciation of Goldman Sachs and its legacy of excellence. For decades, Goldman was our industry's standard bearer for operational best practices, and, indeed, to this day its name can still conjure up mental images of America's gilded age.
---
June 28, 2022
Goldman Sachs Sees Losses From Consumer Push Exceeding $1.2 Billion This Year
When Goldman Sachs Group Inc. executives set out to woo investors in early 2020, they offered a promising outlook for their novelty Main Street business. The unit would go from a money-suck to break-even in 2022. It isn't quite working out that way. The Wall Street titan's internal projections show the consumer business losses accelerating to more than $1.2 billion this year, according to people with knowledge of the matter.
---
June 23, 2022
Merrill Lynch Woos Back Goldman Sachs Broker with $300-Mln Book
Merrill Lynch Wealth Management has hired a Goldman Sachs broker managing $300 million in assets in New Jersey in a signal of its reignited enthusiasm for veteran broker recruiting.Candace Benzel, who began her brokerage career with Merrill in 2001, returned to the wirehouse last week after almost 16 years with Goldman as a private wealth advisor, a Merrill spokesperson confirmed.
---
April 22, 2022
It may not happen as often as you see from the larger firms but when it does, a move from Goldman is usually pretty monumental. The golden caches of the past no longer hold so strong as business becomes even more relationship-based and clients hold their trust and loyalty to their Advisors, more than the logo on the business card.
---
February 17, 2022
Goldman Sachs Bumps Up Fundraising Goal for Alternative Assets
Goldman Sachs Group Inc. increased its targets for fundraising in its asset- and wealth-management businesses, driven in part by the growth in capital being allocated to alternative-investment strategies.The company also reaffirmed its medium-term firmwide targets for return on equity of 14% to 16%, and its return on tangible equity at 15% to 17%, adding more specificity to targets previously in the mid-teens.
---
January 30, 2022
Goldman Sachs CEO David Solomon's Pay Rockets to $35 Million
Goldman Sachs Group Inc. Chief Executive Officer David Solomon jumped alongside Morgan Stanley's James Gorman as the best-paid CEO at a major U.S. bank after receiving $35 million for 2021. Solomon, 60, will get $12 million in cash and the rest in stock awards, the New York-based firm said Friday in a regulatory filing.
---
January 18, 2022
Goldman Sachs' Wealth Revenue Jumps 25% in 2021
Goldman Sachs' wealth management unit was a bright spot in its company's earnings report on Tuesday as the bank reported a 25% increase in wealth revenues to $5.98 billion in 2021. The wealth business's $1.59 billion in revenue in the fourth quarter alone was 22% higher than the same period in 2020 due to higher average assets under management that boosted fee revenue and improvements in private banking and lending.
---
October 15, 2021
Goldman Sachs Wealth Biz Open to More Acquisitions as Revenue Jumps 40%
Goldman Sachs Group Chief Executive and Chair David Solomon expressed enthusiasm and openness to acquisitions to expand its reach into wealth management as the company reported revenue its wealth channel rose 40% in the third quarter.
---
July 6, 2021
WANTED! Two Firms Ramp Up Their Interest In Landing Goldman Sachs Advisors (**and open up their checkbooks to prove it)
Traditional wealth management firms have historically found it difficult to accurately price Goldman Sachs advisors and teams. Most notably, there's been a 'play it safe' strategy that focuses on annual W-2 comp versus gross client revenues generated by the advisor. One firm has figured out that Goldman advisors have an excellent history transferring assets, as they have remarkable client relationships. So putting together a deal based on just W-2 comp doesn't make sense. Annualized revenue (or how they would value a Merrill team) is the right way to do it.
---
May 26, 2021
A Conversation with Joe Duran, Head of Personal Financial Management at Goldman Sachs
This week, AdvisorHub's CEO, Tony Sirianni talks with Joe Duran, Head of Personal Financial Management at Goldman Sachs. The two discuss leaning back into a physical presence within the workplace, how entrepreneurs need to determine what problem are they solving for their customers, and the importance of sustainability and an advisor's willingness to adapt to change.
---
February 20, 2021
Goldman Sachs: The Security Based Line of Credit Difference
Securities-based lines of credit (SBLOC's) can be valuable tools as advisors aim to meet clients' liquidity needs
"Clients all across the wealth spectrum come to advisors with liquidity needs. Whether they want to make an offer on the vacation home of their dreams or need a quick infusion of cash to avoid penalties on a high tax bill, the funding has to come from somewhere.
---
January 20, 2021
Goldman Sachs Updates Wealth Advisor Retirement Structure; Remains Woefully Short Of Rivals
Let's get right to the point here… Goldman Sachs wildly under compensates its wealth advisors in ways that we still can't understand. Even faced with defections and 'in your face' data that proves the firm is significantly behind versus the likes of Morgan Stanley and UBS, management still doesn't believe it matters.
---
December 3, 2020
The Goldman Gold Rush Arrives; As Firm Goes Downmarket Its Elite Advisors Are Being Heavily Courted
Goldman Sachs has always been synonymous with wealth in the United States. That almost universal truth will probably never change. When viewing the firm from the outside looking in, you'd think it's employees, and more specifically, it's wealth advisors were as satisfied as they've ever been. You'd be wrong though.
---
August 18, 2020
Goldman Sachs Donut Hole: Advisor Payouts Much Lower Than Previously Believed
Goldman Sachs has an interesting problem on its hands. And it's a problem that many of its rivals are becoming more and more comfortable exploiting over the past 6-9 months. The problem is one word: payout. It is much worse for Goldman advisors than previously believed. It has been well known in wealth management circles that Goldman Sachs pays its wealth managers a stunted grid for a couple of reasons – the brand name that brings deep-pocketed clients to the firm, and the deals that flow through one of (if not 'the') the most exclusive and well-kown global investment banks in the world.
---
July 8, 2020
Did Goldman Knock This Down to Pick It Back Up
Two for two on Apple day trades as well, and I think Goldman Sachs may be up to something fishy right now… Subject to quite a bit of skepticism, this exact scenario actually happens quite a bit… Nio Incorporated (NYSE: NIO) is up about 100% over the past 30 days. Unless the company internally implodes or markets crash, the sky seems to be the limit for this electric car company.
---
June 3, 2020
RUMOR: UBS Set To Land Massive Goldman Sachs Team; Could Be $15M+ Rev, $5B+ AUM
There are rumors swirling within the wealth management world that UBS is about to land a massive Goldman Sachs private banking team. Sources at UBS have passively confirmed the potential move with a wink and a smile via text and signaled that we should keep a sharp eye out for a pending announcement.
---
June 2, 2020
Goldman Sachs Botches Response; Emails Passive Denial Of Details Of Sexual Harassment Claims
Goldman Sachs attempted to reach out to us yesterday in hopes of reducing the interest that our story garnered regarding two individuals that had dealt with differing degrees of sexual harassment at the global investment bank. The denial was both weak and soft and didn't remotely speak to the veracity of the allegations themselves, but rather to the release of the information and whether or not it was appropriate to leak the nature of 'sealed agreements'. Saying that again, their response was weak.
---
June 1, 2020
Goldman Sachs Or Goldman 'Sex'; Rumors Of Off-Book Settled Claims At Firms Wealth Division
Goldman Sachs seems to have a problem on its hands in their wealth division with women that have either been harassed, reported abuse by superiors, or as seems to be the most common complaint, the pressure to 'cozy up' when called upon by management. Over the weekend we had an illuminating discussion with two women (one who continues to be employed by the firm, and one who has since left) that both settled claims against their employer.
---
May 21, 2020
UBS Stalking Large Goldman Sachs Teams; Pushing Their Recruiting Deal Higher For GS Elite
Goldman Sachs wealth managers have traditionally been very difficult to pry away from the firm that they've spent nearly their entire career with. Beyond brand loyalty their have been a few well known reasons for the 'stickiness' of GS folks and their clients. Employee contracts, non-solicit and non-compete policies, and even garden leaves are trail of tears that follow Goldman Sachs advisors when they leave.
---
April 26, 2020
Goldman Sachs Scraps United Capital Name After Full Integration – Now Goldman Sachs Personal Financial Management
The United Capital Financial Advisers brand name is no more. Goldman Sachs is rebranding the $25bn RIA as 'Goldman Sachs Personal Financial Management,' according to presentation materials for the company's investor day. Goldman Sachs also said that it wants to grow its high net worth wealth management division from its current sub-1 percent market share in the US.
---
February 18, 2020
UBS Lands Massive Goldman Sachs PWM Team; Anchored In LA and Boston, Huge Revenue And AUM Numbers
UBS just pulled of a recruiting banger!! Adding what looks to be one of, if not the biggest, teams in the wealth management industry. Via a press release from UBS: "UBS Private Wealth Management (PWM) is proud to announce that it has hired Denis J. Cleary and Gregory M. Devine, along with Analysts Abigail Harris, Seamus O'Neill, Mindi Chen and Christopher Carbone. Denis and Gregory will maintain offices in both Boston and Los Angeles."
---
February 17, 2020
First Republic Lands $10M Goldman Sachs Team In NYC; Continues 'Large Acquisition' Strategy
First Republic is flying high at the moment. Really, really high. After landing a massive team in Washington from Wells Fargo, they've done the same in NYC, poaching from none other than Goldman Sachs. We are still gathering information from different sources today, but we know (from First Republic sources) that Brian Zakrocki and his team moved from Goldman Sachs to First Republic on Friday and brought better than $10M in annual revenue with them.
---
October 11, 2019
Goldman Sachs' Retail Wealth Management Strategy: After United Capital Purchase, Goldman's CEO Signals Continued 'Growth Via Acquisition' Strategy
If Goldman Sachs is anything, they are opportunistic. Seeing trends in finance and investment banking and acting on them as quickly as they can. Sometimes they act on behalf of clients, but often times they act on behalf of Goldman and Goldman alone. Their latest push into, what some consider for Goldman, the down market 'mass affluent' tier of wealth management has industry insiders talking.
---