Alex Brown advisors and their predecessor firm Deutsche Bank has been a part of my family's history for decades. Both myself and my father, Norman Gershman, were once advisors who always had high respect for these advisors and consequently, we too have acted as trusted consultants.
As the firm now folds into Raymand James, we have great respect the firm as terrific option, with a very strong platform and a great 1099 RIA option. Though many see this as a terrific opportunity to explore platforms options both internally (including Indie) and externally. To help these support advisors, we have created a centralized hub, called Alex Brown Pulse, as a way for them to stay on top of the most up-to-date announcements and developmental news as it pertains to their firm and the broad landscape.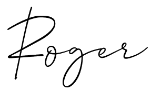 Roger Gershman
CEO – The Gershman Group
This article and material are not a solicitation or advice to leave their current firm. Nor is it intended as a disparagement of their current firm/platform. We encourage advisors to research their competitive options though also highly encourage to give their current employer the benefit of serious consideration first before considering a change to any competitor.
---
Advisor Resources: 
---
October 26th, 2023
Alex. Brown, formed in 1800, is the oldest and one of the best investment banks in America – a relatively small house that, while it may have lacked in diversity and reach, the firm more than made up for in service, knowledge, and attention to detail. This boutique nature is one reason why larger Deutsche Bank acquired then BT Alex Brown in 1999 and absorbed their advisors into their firm.
---
October 15th, 2023
The Risk/Reward Equation: Traditional Wirehouses vs. Independence
For over half a century, The Gershman Group has partnered with advisors, guiding them to assess their practices and find the optimal fit. In the past decade, the perennial question has persisted: stick with the established wirehouses or embrace independence. Much like in investing, life demands a careful weighing of risks against rewards.
---
October 13th, 2023
Why Advisors Abandon Wirehouses Platforms for Independence

Throughout the day, our schedules are filled with calls and meetings with the top advisors and teams in the US. The natural rhythm of conversation centers around identifying what's effective and pinpointing pain points. At numerous major wirehouses, we consistently hear the refrain: "The compliance and operations oversight is overwhelming; I can barely compose an email without it raising a flag, it's exasperating." Given our backgrounds in wealth management within large firms, we understand this sentiment.
---
September 18th, 2023
The Day Everything Changed at Alex. Brown
Alex Brown, formed in 1800, is the oldest and one of the best investment banks in America – a relatively small house that, what it lacked in diversity and reach more than made up for in service, knowledge, and attention to detail.
---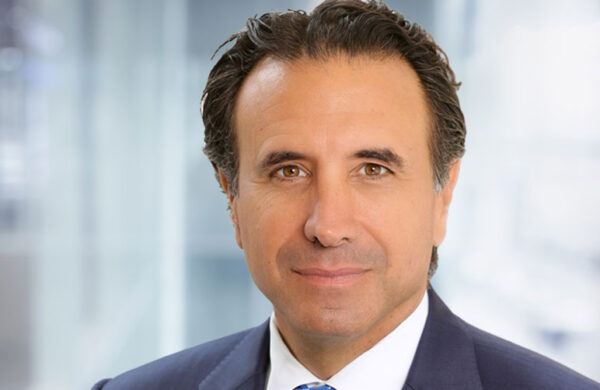 September 13, 2023
Former Alex. Brown Exec's Firm Unveils First Deal With $3 Bln-Asset RIA
Arax Investment Partners, which launched last year with former Deutsche Bank and Raymond James executive Haig Ariyan at the helm, announced on Wednesday its first deal to purchase a registered investment advisory firm. Arax, backed by private equity firm Redbird Capital Partners, purchased Scottsdale, Arizona-based Ashton Thomas Private Wealth, which has $3 billion in assets, according to the announcement.
---
September 1, 2023
Concurrent Brokers Cite Raymond James' 'Fraudulent Inducement' to Halt Recruiting Loan Obligations
Two Concurrent Investment Advisors brokers in Albuquerque, New Mexico have made a claim of fraudulent inducement to thwart Raymond James Financial Services' attempt to have them pay a combined total of $663,283 in recruiting loan balances it claims they owe. The brokers allege Raymond James encouraged them to move from Merrill Lynch last year even though it knew at that time that its relationship with…
---
August 10th, 2023
Interview with Kevin McCluskey
The Gershman Group counsels many of the nation's top 100 Barron's advisors and Forbes Top Advisors with average AUM of $1Billion or more. Under our current leadership, Roger Gershman has grown the firm to have now counseled well in excess $200 Billion of AUM. As a former advisor at Hambrecht & Quist, UBS and Credit Suisse managing a $1B Book, Roger is very fluent in advisors' language, who understands the issues and concerns of our broad industry.
---
July 11, 2023
Raymond James to Pay Nearly $12.5 Million for 'Nickel-and-Diming' Customers
Massachusetts state regulators on Tuesday ordered Raymond James Financial's retail brokerage to return $8.25 million plus interest to clients who were charged "unreasonably high fees," as well as pay $4.2 million in fines and penalties to multiple states.
---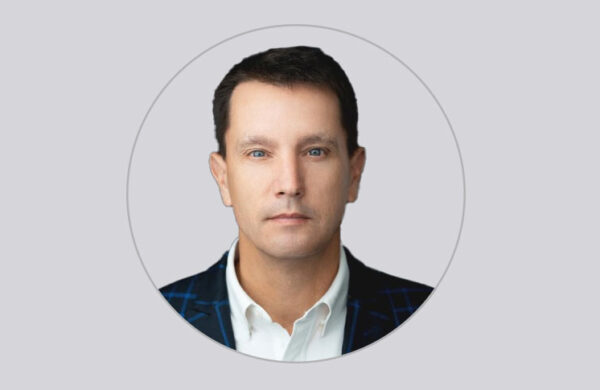 July 6, 2023
Raymond James Names New Western Division Head, Folds in Alex. Brown Management
Raymond James Financial has named a new leader for its Western Division and also consolidated oversight of its Alex. Brown unit as part of a reshuffle at its employee channel, the firm announced internally on Thursday. Effective October 1, Bert White, who had been running Raymond James & Associates' Florida region, will take over as head of the Western Division, according to an internal memo.
---
June 26th, 2023
A Message to Alex Brown Advisors
Provide a message to Alex Brown advisors who have great choice about what their future. Hi, this is Roger Gershman from the Gershman group with a message to Alex Brown advisors who have great choice about what their future may be, because their contracts are ending this year. And one of the best choices for them is to state, the current firm. We're used to it, we understand it, clients are happy. The advisor might be happy that could be worth.
---
Jun 20th, 2023
Interview with Kevin McCluskey
Merrill Lynch brokers managing a combined $825 million have shed their wirehouse jerseys to open independent practices. In the larger move, a team based in Harrison, New York exited to open a registered investment advisory firm called Sykon Capital, according to an announcement on Tuesday from tru Independence LLC, a service provider for RIAs. The group, who left Merrill on June 2, is led by 40-year industry veteran Stephen Ruvituso and had managed $500 million in assets at Merrill.
---
April 27, 2023
Raymond James' Costs Rise, Elevated by $20M Raiding Award to Wells Fargo
A $20 million arbitration award that Wells Fargo Advisors won against Raymond James Financial over an alleged raid of an Arkansas office inflated costs and "negatively impacted" results at the company's Private Client Group, the St. Petersburg, Florida-based firm said in reporting its fiscal second quarter results on Wednesday.
---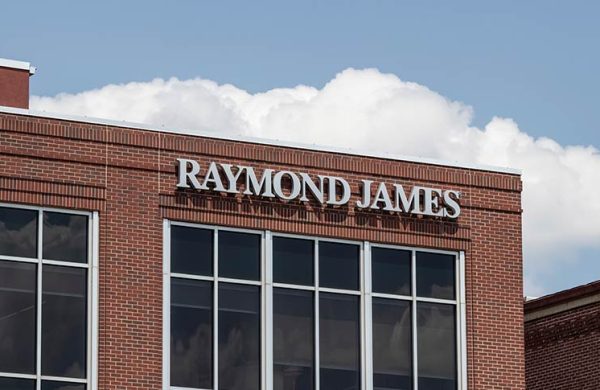 March 28, 2023
Finra Fines, Suspends Raymond James Broker in Miami over WhatsApp Use
As the Securities and Exchange Commission raises the heat on firms over employees' off-the-books texting with clients, the Financial Industry Regulatory Authority continues to bring cases against individual brokers. The industry self-regulator on Tuesday issued a 30-day suspension and $10,000 fine against a Raymond James & Associates broker in Miami who used WhatsApp Messenger to communicate with clients…
---
March 20, 2023
Raymond James' Bruce on Building Out Their RIA Business
Anyone who reads this publication knows that we think in the future wealth management firms will need to evolve beyond a one size fits all strategy. To meet the needs of high-performing advisors, firms will need to have resources and support for traditional employee advisors, independent broker dealers, RIAs, and everything in between.
---
October 21, 2022
Raymond James to Pay $1.1M for Overcharges, Supervisory Lapse: Finra
The Financial Industry Regulatory Authority has signaled once again that there will be consequences for brokerage firms that fail to investigate red flags. The industry self-regulator on Thursday censured Raymond James Financial's two brokerage units and ordered them to pay more than $1.1 million for supervisory failures that led to excessive commissions charged to customers as well as unauthorized changes…
---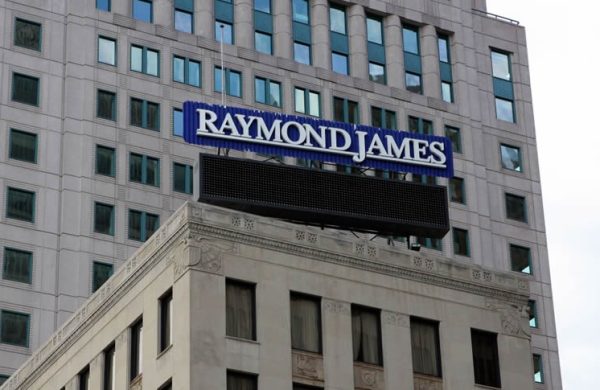 September 26, 2022
EXCLUSIVE: Raymond James Splits with $13-Billion OSJ Concurrent Advisors
Raymond James is parting ways with Concurrent Advisors, a large Tampa, Florida-based affiliate that manages around $13 billion in client assets, a Raymond James spokesperson confirmed. Concurrent, a so-called office of supervisory jurisdiction that was founded in 2016 and is backed by investor Merchant Investment Management, has roughly 145 advisors who…
---
August 19, 2022
Rockefeller Lures $8-Mln Team from Raymond James' Alex. Brown
Rockefeller Capital Management's aggressive hiring campaign rolls on as it has pulled a high-producing two-broker team in Stamford, Connecticut and Boca Raton, Florida from Raymond James Financial's Alex. Brown unit.The team, which generated $8 million in annual revenue from $1.4 billion in client assets, is led by 28-year broker Richard Hassan.
---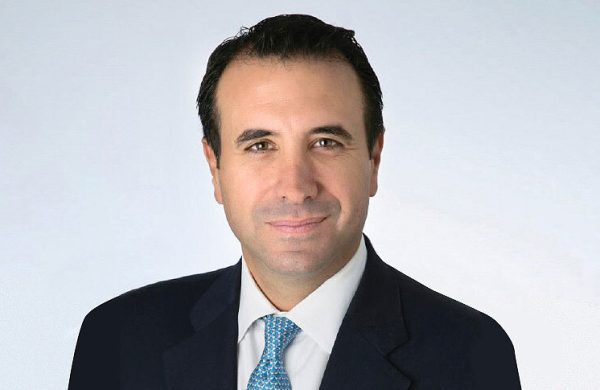 June 22, 2022
Raymond James Reshuffles Wealth Division As Alex. Brown Head Exits
Raymond James Financial is shuffling reporting lines at its wealth management unit as the head of its Alex. Brown brokerage business is leaving the company, according to an announcement on Wednesday. Haig Ariyan, who steered the former Deutsche Bank unit through its purchase almost six years ago by Raymond James, is leaving on July 15 "to pursue an opportunity outside of the firm," according to an announcement.
---
July 21, 2016
Raymond James Busts Budget on Alex Brown Acquisition
Raymond James Financial will spend $10 million more than expected to buy the U.S. brokerage business of Deutsche Bank due to complicated technology integration and employment deals with individual brokers, the Florida-based company said Thursday.
---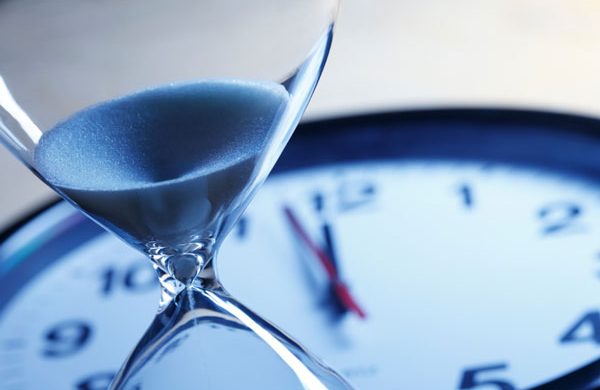 February 9, 2016
RayJay Gives Deutsche's "Alex Browners" March Deadline
Raymond James Financial has given Deutsche Bank brokers until next month to decide whether they will accept a position with the company, according to several recruiters. Most of the approximately 140 advisors who have been orphaned because of the German bank's decision to close its U.S. brokerage operation have been offered a chance to work as an autonomous unit under the Alex.
---