Our loyalty is to First Republic Bank as a proud 30-year private banking customer and having recruited diligently for the firm for over a decade. Like all advisors, we are extremely hopeful for a positive outcome and recommend to advisors expend all options to stay at the firm. Of course, many have begun to formulate their Plan B and some advisors believe they have the know-how, the connections, legal contract expertise, and the time to manage this process. Others realize they cannot afford mistakes, do not have the time to conduct these searches on their own, and realize the value-add that experienced consultants and attorneys have. Please see the FRB Advisor Resource below.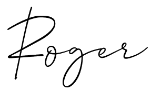 Roger Gershman
CEO – The Gershman Group
---
Advisor Resources: 
---
June 6th
Roger Gershman + Rogge Dunn Interview
Dunn handles employment, partnerships, FINRA, class actions, arbitration, defamation, privacy issues, shareholder oppression, "business divorce," non-competes, trade secrets, whistleblowing, and significant…
---
May 5th
First Republic Defections Continue Even After JPMorgan Takeover
Even after Monday's JPMorgan takeover, First Republic Bank's depleted advisor ranks continued to thin on Tuesday.
---
May 4th
JPM & FRB Arranged Marriage Pros and Cons
JPMorgan Chase has made well over 15 significant acquisitions of banks and wealth management platforms over the last couple of decades. Of note, the acquisitions of Bank One, Bank of New York, Robert Fleming Holdings, Hambrecht and Quist, Highbridge Capital, and Bear Sterns can offer great insights of what to expect with both the positives and the challenges.
---
April 27th
First Republic Bank is on the edge of a precipice from – The Economist
The central conceit of most zombie flicks, like "28 Days Later", a film set in an apocalyptic London, is that a terrible disease has spread. It has turned legions of healthy humans into dangerous monsters. These walking dead now stalk the land: from afar it can be hard to discern if they are living or not. A little more than 28 days elapsed between the failure of Silicon Valley Bank (svb) and the publication of First Republic Bank's first-quarter earnings on April 24th—45 to be exact—but the earnings made clear American banking has at least one walking-dead institution.
---
April 24th
Advisors Are Abandoning Banks
Numerous times in the past, banks such as Credit Suisse, Barclay's, Deutsche Bank, Bear Stearns, Lehman Brothers, and now First Republic, have gotten themselves in trouble leaving advisor's practices in a vulnerable position.The case historically has been one of a symbiotic relationship between the investment and private banking divisions which benefitted private clients, advisors, and the bank itself.
---
April 12th
Departure – J.P. Morgan Scoops up $7-Mln First Republic Team in NY and FL
Just four months after joining the since-embattled San Francisco bank, Eric M. Yamin and Keith Caparelli signed on Tuesday with J.P. Morgan Advisors in New York and Florida, according to registration records. Yamin, a 29-year broker, registered with J.P. Morgan in Miami, while Caparelli, who has been a broker for 11 years, is based in New York City, according to BrokerCheck.
---
April 10th
Departure – RBC hires $1B team as faltering First Republic bleeds advisors
First Republic lost another big team of wealth advisors to a rival, after weeks of banking crisis turmoil that have already seen several high-profile advisors depart for competitors. RBC Wealth Management said Monday that it had landed a team of First Republic advisors managing around $1 billion of client assets in Newport Beach, California. The incoming team at RBC, the Todd Halbrook and Adam MacDonald Wealth Management Group, includes managing directors Todd Halbrook, Adam MacDonald and Vince Lovoy, as well as senior financial associate Christie Gregg and senior client associate Parker Howard.
---
April 10th
Attrition Worsens at First Republic. Will More Advisors Head for the Exits?
This year, however, is another story altogether. First Republic was caught up in this spring's regional banking crisis and shares of the San Francisco bank have plunged 89% so far this year amid concerns about deposit outflows. In the past three weeks, First Republic has lost eight teams or solo advisors to competitors; the departing teams managed or advised on nearly $19 billion in assets. In one case, two advisors bolted from First Republic after having worked there for just four months.
---
April 7, 2023
FRBnnounced it plans to release first quarter 2023 financial results after the market closes on April 24, 2023. First Republic Bank will conduct a conference call to share the results at 1:30 p.m. PT / 4:30 p.m. ET the same day.
---
April 7, 2023
Departure – First Republic Advisors Leave Boutique for Big – Safety is Tantamount
First Republic advisors are seeking safety rather than an entrepreneurial platform given the firm's fall from grace. To date, Morgan Stanley leads the big firm race for acquiring the top wealth management teams out of First Republic. CEO of Morgan Stanley, James Gorman, has proven to be a formidable acquirer of firms as he's gobbled up E*Trade, Eaton Vance, and Solium Shareworks, might this continue to give Morgan Stanley an advantage in the race for teams?
---
April 5, 2023
Departure – Another Whale Exits FRB
Another top-ranked financial advisor has left First Republic, joining a spate of recent departures from the troubled bank's wealth management unit. Advisor Steven Levine and his team left to join Morgan Stanley on Wednesday in Miami, according to two people familiar with the move and who asked for anonymity to discuss the matter. Levine was ranked among Barron's Top 1,200 Financial Advisors for 2023. His four-person team oversaw $2.3 billion in assets as of Sept. 30, according to data submitted to Barron's.
---
April 5, 2023
Departure – Over 30 Advisors Have Jumped Ship
More than 30 advisors have left embattled First Republic Bank since it began teetering on the brink of collapse, with the majority jumping to Morgan Stanley, Financial Industry Regulatory Authority filings show. Twenty-five advisors and registered client associates have moved to Morgan since mid-March, including a seven-member team, Zipper-Duarte, that produced $12.5 million in annual revenue and oversaw roughly $10.8 billion in assets, a person familiar with the move confirmed.
---
April 5, 2023
First Republic Bank's Very Real Path To Survivability
First Republic Bank has suffered significant deposit outflows since March 9 and the health of the bank is still unclear, given the limited information shared by management. Doing a deeper analysis of the financials, it is clear that FRC would need to shrink its balance sheet, which would impact profitability, regulatory ratios, and tangible book value. Although the path to survivability is narrow and risky, in our view, very real and has the potential to reach a $30 per share tangible book value.
---
April 4, 2023
Betting against First Republic, short sellers made $848 mln in March
Short sellers made a whopping $848 million in paper profit by betting against beleaguered First Republic Bank (FRC.N) in March, financial data company Ortex said on Tuesday, making it the most profitable short trade last month. The lender's shares slumped 88.6% in March, its worst monthly performance, as the U.S. banking crisis fueled fears that the San Francisco-based bank could also fall prey to the issues that hit Silicon Valley Bank and Signature Bank.
---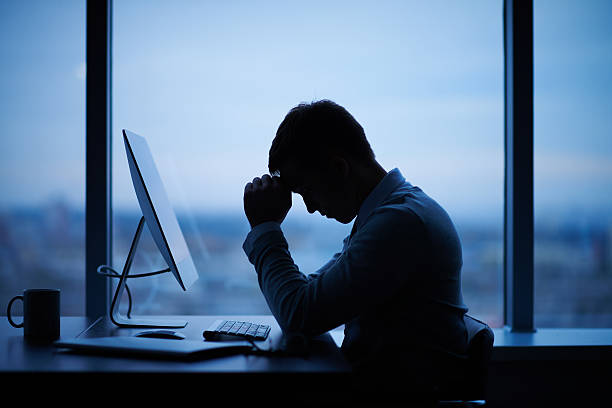 April 4, 2023
Advisors banked their life career on First Republic, most believed it was their last move ever, and most are so very proud to be part of such a special, culturally rich firm. How can advisors even consider a move when many just went through the painful exercise to move their books escaping big firm culture and politics. Clients were sold the FRB platform, what happens to all the front-end payments, the backends, and the deferred comp for advisors? Will advisors and clients have to return to what the left with intention?
Hope for the best – prepare for the worst. Grab the transition workbook here.
---
March 31, 2023
Departure – More First Republic Brokers Depart to Join Morgan Stanley
Seven brokers have left First Republic Private Wealth Management recently, including a New York City team and a solo practitioner in San Francisco, to join Morgan Stanley Wealth Management. Christopher W. Walters and Marc C. Koch, who had been managing $500 million in assets and generating around $4.8 million in revenue, led the New York City team, while Natalie Schnuck had been managing $324 million and generating around $3 million in revenue. At least 200 brokers remain at First Republic, but recruiters predict that more may leave due to uncertainty following the bank's recent difficulties. Morgan Stanley has been offering bonuses of up to 350% of a broker's trailing-12 month revenue to lure brokers from other firms.
---
March 29th, 2023
BREAKING – FRB Announces Spin Off
As we've watched the banking industry stumble left and right, commentary and conjecture have run rampant. First Republic Bank, however, the darling success story of Wall Street, is the "at issue" everyone is trying to figure out regarding what's next? A powerful rumor is that given Robert Thornton's background as an investment banker (ex-Goldman Sachs), the notable and highly profitable wealth management division will be spun off into its own RIA, First Republic Advisors (FRA), with Pershing remaining the custodian of assets. What happens to the failed banking division is unclear and will be held away separately. Advisors get free of the failed banking division.
---
March 27, 2023
Departure – 2nd Billion-Dollar Team Exit
Rockefeller Global Family Office has hired a team of First Republic Bank private wealth managers, led by James B. Marchetti, who were managing over $1 billion in assets in San Francisco. The team had been generating approximately $7 million in annual revenue. The team's departure marks at least the second large exit from First Republic's wealth management business since the San Francisco-based bank has come under pressure in the wake of the Silicon Valley Bank collapse. Other wealth management firms, including Morgan Stanley and UBS Wealth Management USA, are said to be pitching First Republic brokers as well, while larger Wall Street banks such as JPMorgan Chase & Co., Citigroup Inc., and Bank of America Corp. have reportedly been telling their employees not to poach clients from struggling rivals.
---
March 22, 2023
Recent shockwaves through the banking sector have had many advisors and clients on edge for obvious reasons. For First Republic advisors, the $30 billion dollar injection of capital from peers such as JP Morgan, Citibank, Bank of America, Wells Fargo, Goldman Sachs, Morgan Stanley, etc, doesn't seem to have comforted their clients who are moving assets out at record speed. It doesn't help, the wolves of Wall Street are preying upon these clients who are also scaring them out.
---
March 18, 2023
First Republic's $30B Rescue Fails to Soothe Investor Fear
First Republic Bank staved off a potential collapse after a group of bigger financial firms agreed to park a combined $30 billion in deposits with the lender. But the cash injection is only a short-term solution, and investors are unsatisfied. The San Francisco-based company will still need to move quickly to find a way to remain independent, or strike a deal for a takeover. The deal with the 11 lenders including Bank of America Corp., JPMorgan Chase & Co. Citigroup Inc. and Wells Fargo & Co. includes deposits with an initial term of 120 days.
---
March 16th, 2023
Departure – Top Broker Initiates the Bleeding
Vishal Bakshi, a top broker at First Republic Bank Private Wealth Management in New York City, has left the firm to join Morgan Stanley. Bakshi was managing $1.5 billion in assets and generating around $10 million in annual revenue at First Republic. He is joined by his team members David A. Greene, Cynthia Lichwick, and Blake Winick. First Republic has been facing turmoil due to its parent company's collapse and has been working on a rescue plan that could involve an acquisition, capital infusion, or government backstop of deposits. Bakshi is the first broker to depart since the collapse of Silicon Valley Bank on March 10.
---
March 16th, 2023
First Republic Bank's stock plummeted 20% following the collapse of Silicon Valley Bank (SVB) and is down almost 80% since March 8th. The US government is currently trying to orchestrate a rescue with the aid of the nation's biggest banks. This is a stunning turn of events for the bank, which built up a wealth-management franchise with $271 billion in assets, putting it in rarefied air among American institutions. Despite its expansion into capital call lines of credit and lending to venture capitalists, services in which SVB specialized, First Republic's specialty of serving the affluent is seen as making it more attractive to its larger rivals than SVB. First Republic's origin story couldn't be more different than SVB's. Herbert founded First Republic in 1985 based on a hunch that jumbo home mortgages to wealthy, established Californians were too good a business to pass up. Meanwhile, SVB's model of providing banking to startups was conceived a few years prior – over a poker game.
---
March 13, 2023
First Republic Bank's Stock Decline Expected to Hurt Funds with Investments
First Republic Bank's stock declined by 60% on March 13, 2023, due to the collapse of Silicon Valley Bank. The bank received additional liquidity from the Federal Reserve and JPMorgan Chase & Co., but it did not prevent the decline. Funds with significant investments in First Republic Bank are expected to suffer losses, including the Ensemble Fund, Harvest US Bank Lenders Income ETF Class A fund, M.D. Sass Concentrated Value fund, Saratoga Large Capitalization Value fund, and the BMO Covered Call US Banks ETF. Vanguard Total Stock Market Index Fund Investor Shares fund, Vanguard Institutional Total Stock Market Index fund, Vanguard Mid Cap Index Institutional fund, Vanguard 500 Index Investor fund, and Capital Group AMCAP Composite fund, which have less than 1% concentration, also suffered losses.
---
March 10, 2023
Silicon Valley Bank Collapses and Enters FDIC Receivership
Silicon Valley Bank (SVB) was seized by regulators and entered into FDIC receivership after a failed attempt to raise capital and a cash exodus from tech startups. It was the largest US lender to fail in over a decade and the second regional lender to fold that week after Silvergate Capital Corp. announced it was voluntarily liquidating its bank. The impact of rapid interest rate increases on smaller lenders contributed to the downfall of SVB. The FDIC said that insured depositors would have access to their funds by no later than Monday morning, while uninsured depositors would receive a receivership certificate for the remaining amount of their uninsured funds. The regulator added that it does not yet know the amount. The bank had $209 billion in total assets and about $175.4 billion in total deposits at the end of last year, and specialized in providing financial services to tech startups since its founding in 1983.