Merrill Lynch has been a large part of my family's history since the days when my father, was an advisor for the firm for 25 years. Thereafter when he established The Gershman Group. Merrill has one of the strongest platforms on the Street that can address all the needs of an advisor and his or her clients, from integrated banking, strong technology, and reporting and also international accounts, but some have voiced concerns with changes they have seen in such points as compensation and the cultural shifts within the firm.

To help the Merrill Advisors, we have created this centralized hub as a way for them to stay on top of the most up-to-date announcements and developmental news as it pertains to their firm and their business.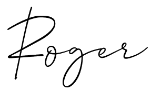 Roger Gershman
CEO – The Gershman Group
---
Advisor Resources: 
---
July 11th, 2023
BoA Merrill Lynch Faces Consequences for Unlawful Practices
Today, the Consumer Financial Protection Bureau (CFPB) has taken action against Bank of America for engaging in illegal activities that harmed its customers. The bank has been ordered to pay over $100 million to affected consumers and an additional $150 million in penalties to the CFPB and the Office of the Comptroller of the Currency (OCC).
---
June 29th, 2023
BofA Private Banker With $500-Mln Book Jumps to Rockefeller in Houston
A private banker with Bank of America in Houston left on Wednesday to sign with Rockefeller Capital Management's Global Family Office, according to a person familiar with the move and registration records. Glenn E. Mealey, who, the source said, oversaw $500 million in client assets, started his career as an investment banker more than three decades ago, according to his former firm biography. He first registered as a broker nine years ago, according to BrokerCheck.
---
Jun 20th, 2023
$500M Merrill Team Exits to Start RIA, Broker with $325M Joins LPL Employee Unit
Merrill Lynch brokers managing a combined $825 million have shed their wirehouse jerseys to open independent practices. In the larger move, a team based in Harrison, New York exited to open a registered investment advisory firm called Sykon Capital, according to an announcement on Tuesday from tru Independence LLC, a service provider for RIAs. The group, who left Merrill on June 2, is led by 40-year industry veteran Stephen Ruvituso and had managed $500 million in assets at Merrill.
---
Jun 20th, 2023
tru Independence Launches $500 Million Sykon Capital
tru Independence, ("tru") a $10 billion and growing national independent advisory community, today announces the launch of Sykon Capital ("Sykon"), the latest firm to join tru's growing roster of independent advisory businesses. Sykon is the second group from the New York City area to partner with tru in the past three months and signifies the firm's expanding national reach.
---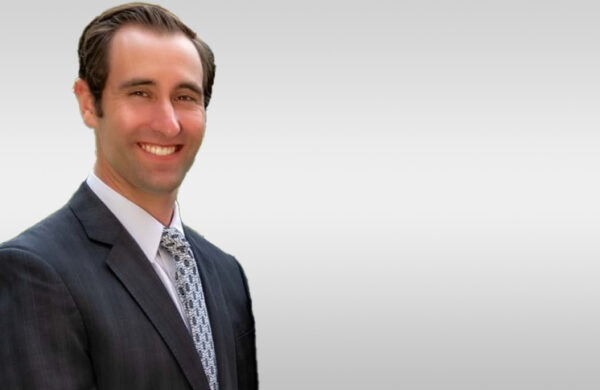 May 23, 2023
Departure – Merrill Broker Managing $300 Million Leaves His Father and Brother to Launch RIA
A Merrill Lynch broker who worked on a top-ranked family team in Princeton, New Jersey, has split to open a registered investment advisory firm across the state border in Yardley, Pennsylvania. As part of the move, Alexander M. Pron has left behind his father, Michael J., a four-decade Merrill lifer, and brother, Matthew, according to the team's former website and BrokerCheck. The elder Pron founded the The Pron Group, which managed a total of $890 million in client assets as of April, according to Forbes. The publication ranked Michael #8 on its list of best-in-state advisors. Alex Pron's new firm, called Crossover Capital Advisors, also includes former Merrill client associate Tasha Shadle. Crossover custodies with Fidelity Investments and contracted with tru Independence, LLC, a service provider for RIAs that provided technology and back-office support to help launch the new business.
---
May 23, 2023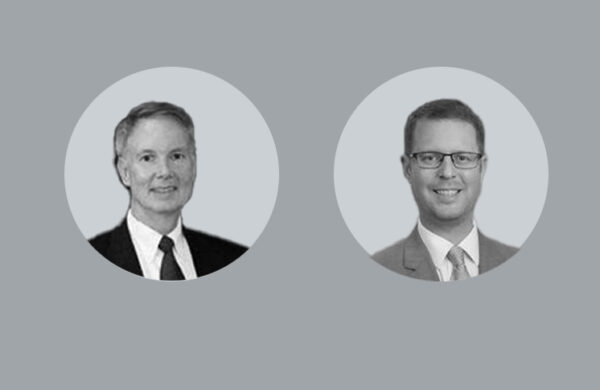 Departure – Merrill Lifers in Alabama Jump to Morgan Stanley on Heels of Brokerage Pay Cut
Morgan Stanley Wealth Management added fuel to the wirehouse recruiting fires with the hiring of a team in Alabama from Merrill Lynch on Friday. Michael W. Parham and James P. (Pete) Mitchell joined the Birmingham office on May 19, according to registration records. They had produced $1.4 million in annual revenue from $400 million in client assets, according to a person familiar with their practice. Both Parham and Mitchell had been with Merrill for the entirety of their 43- and 17-year long careers, respectively, according to BrokerCheck. They report to John Terry, the regional complex manager for six offices in Alabama, Arkansas and the Florida panhandle, according to Morgan Stanley's website.
---
May 19, 2023
Merrill Lynch Wealth Management has tapped several firm executives to fill executive and field leadership gaps created by former President Andy Sieg's resignation in March. As part of the shifts, which were announced internally on Friday afternoon, veteran manager Greg McGauley has been named head of Merrill Private Wealth Management, International and Institutional. McGauley, who joined Merrill in 1994 as a financial advisor in Massachusetts, had been leading the Northeast region of Merrill's private wealth business since 2009, according to a company spokesperson.
---
May 17, 2023
Another 'Top' Broker Out: Merrill Broker with $1.4B Book Resigns Amid Unsuitable Trading Claims
A top-ranked Merrill Lynch broker based in Vero Beach, Florida and New York has left the firm amid an influx of client complaints over the past year, according to registration records. William W. (Bill) King, a 37-year Merrill lifer, resigned voluntarily on April 21 amid complaints from at least 10 customers since August who raised concerns about mismanagement of their accounts, according to BrokerCheck. Most of the disputes are pending and relate to claims of unsuitable or unauthorized trading of options positions, according to the database.
---
May 15, 2023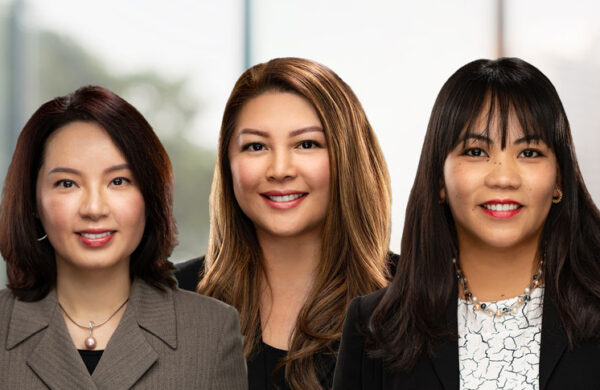 Departure – $4.5-Million Merrill Broker in CA Jumps to UBS Private Wealth
UBS Wealth Management USA has nabbed a Merrill Lynch broker with $4.5 million in annual revenue in San Jose, California, according to a source familiar with the move. Ting O'Connor, a 23-year industry veteran, signed with UBS on Friday, according to BrokerCheck. She had managed $875 million in assets at Merrill and moved along with client associates Jenny Brummer and Erica Soriano. ThE group had been part of the traditional brokerage unit at Merrill but joined UBS's private wealth unit for brokers who focus on ultra-wealthy customers. She is based at UBS's San Jose branch, which the firm has scheduled to move to the Santana Row neighborhood in September, according to a UBS spokesperson who confirmed the move.
---
May 10, 2023
Second Ex-Merrill Broker Fined, Suspended for Photographing Client Info in Move to RBC
The Financial Industry Regulatory Authority imposed a $5,000 fine and 10-day suspension another broker who jumped from Merrill Lynch to RBC Wealth Management in June 2021, according to a letter of settlement finalized on Tuesday. One month before the move, Jacob Leddy photographed account information for 104 customers Merrill Lynch's electronic systems using an iPad, according to Finra. The photos included customer names, dates of birth, customer account numbers, and social security numbers, according to the letter.
---
May 3, 2023
Merrill Trainees' Do-Not-Call-List Violations Lead to $1.4M in Fines
Merrill Lynch agreed to a censure and to pay a total of $1.4 million in fines based on allegations by the Financial Industry Regulatory Authority and New Hampshire state regulators that its trainees cold called people on the do-not-call registry over a two-year period, according to the firm and both agencies. From 2018 to 2020, Merrill trainees "placed thousands of telemarketing calls to phone numbers that appeared on the national do-not-call registry as well as the firm's do-not-call list," according to a settlement letter issued late Wednesday by Finra, the industry's self-regulatory organization, which imposed $700,000 of the fines on Merrill.
---
Ma 3, 2023
Merrill Managers Escalate Pressure on Brokers to Return to Offices
The end might be near for many wirehouse brokers' plans to spend months attending to their clients from the bow of their seaworthy vessel as they tour Key West Islands—or, for that matter, anyplace other than their office. Local Merrill Lynch managers have told some brokers in recent weeks that they will need to come into their branch at least three days per week or seek approval from a divisional manager to register their home office as an alternate work location, according to two brokers who had received calls from local managers as well as a recruiter.
---
May 2, 2023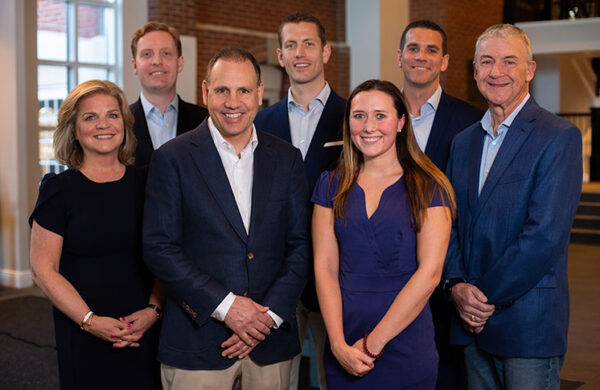 Departure – Merrill Moves: NJ Team With $875-Mln Book Launches RIA, Billion-Dollar Chicago Team Joins Sanctuary
A six-person team in New Jersey on Monday decamped from Merrill Lynch to launch their own registered investment advisory firm in Florham Park. The team, which is led by Michael Lehman, had been generating $4.9 million in revenue and oversaw $875 million in assets, Lehman confirmed. They are calling their firm Premier Path Wealth Partners and contracted with Dynasty Financial Partners, an RIA service provider, for back-office services.
"We decided full independence was the way to go to control our own destiny," Leman, 56, said in an interview.
---
March 31, 2023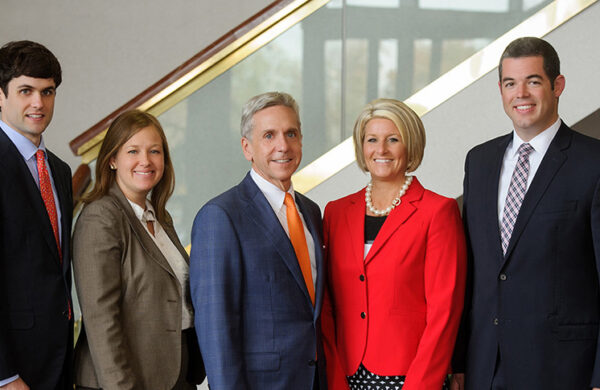 Departure – Merrill Team with Billion-Dollar Book Decamps to Open RIA in KY
A Merrill Lynch team managing around $1 billion in assets has left to open a registered investment advisory firm in Louisville,
Kentucky. Barry O. Barlow and his team on Friday opened Barlow Wealth Partners, the broker confirmed in an email. He had been generating $7.45 million in annual revenue from around $1.1 billion in assets as of the end of 2022, he said. Barlow, a 39-year industry vet, moved along with his son, Frank, and advisors Amy Jones, and Christopher McIntosh as well as client associate Christine Book, according to BrokerCheck and the group's website.
---
April 21, 2023
More Leadership Shifts at Merrill: COO Kirstin Hill to Retire
The series of leadership changes at Merrill Lynch following President Andy Sieg's resignation last month continues as Chief Operating Officer Kirstin Hill has announced her retirement, according to an internal memo shared with employees on Friday. Hill, who started her career as an intern at Merrill and joined its trading desk in 1999 after her graduation from Harvard, had been a potential successor for Sieg in the corporate hierarchy. But she "shared her plans" at the beginning of the year to "pursue her passion" in the non-profit sector, according to the missive, which was signed by Merrill Co-Presidents Eric Schimpf and Lindsay Hans as well as Bank of America Private Bank President Katy Knox.
---
March 30, 2023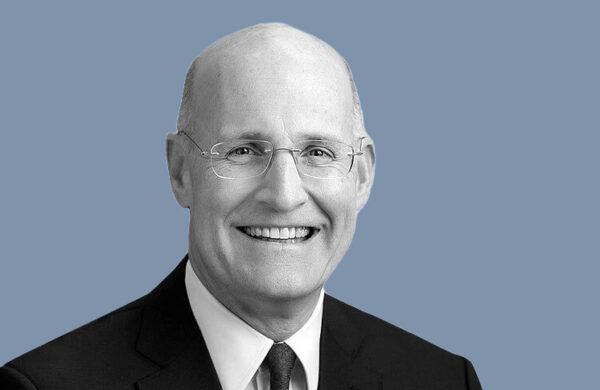 Departure – Andy Sieg Leaving Merrill Lynch to Join Citi
Merrill Lynch Andy Sieg is stepping down after six years leading Bank of America brokerage, the company announced on Thursday. Sieg is taking on a new role as head of global wealth management at Citigroup, a spokesperson confirmed. He will report directly to Citi CEO Jane Fraser when he joins following a six-month garden leave.
---
March 30, 2023
Merrill Broker Managing $445 Million in Florida Jumps to RBC
A Merrill Lynch broker who managed around $445 million in assets has taken his practice to regional competitor RBC Wealth Management-U.S. in Stuart, Florida, an RBC spokesperson confirmed. Mark Palombi, a 24-year industry veteran, moved along with two client associates, Shannon Murphy and Carolyn Madden, on March 2, according to BrokerCheck. The RBC spokesperson declined to comment on his annual revenue, although a source who claimed familiarity said it was around $3.8 million.
---
March 29, 2023
Ex-Merrill Brokers Drop Lawsuit Aimed at Heading Off TRO Battle
A father-and-son team that left Merrill Lynch for Raymond James Financial in San Diego have dropped a lawsuit that they had filed in January in attempt to head off a potential client solicitation battle with a pre-emptive strike against their former employer. Michael Bradshaw and his son, Philip, sought a voluntary dismissal of their case on March 23, according to court records. Their lawyer, Edwin Shustak at Shustak Reynolds & Partners in San Diego, said that they dropped their case after it appeared Merrill did not plan to file a temporary restraining order.
---
March 24, 2023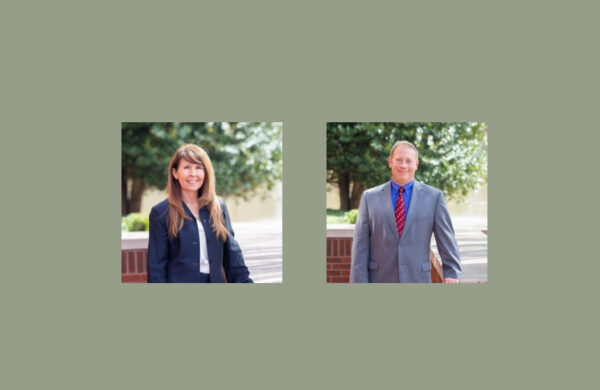 Departure – Two Merrill Teams Producing Over $5 Million Combined Jump to Kestra, Stifel
Two Merrill Lynch teams who had generated $5 million in combined revenue have left to sign with independent broker-dealer Kestra Financial in North Carolina and Stifel Financial in Texas. In the larger of the moves, the Buckminster Palmer Group, which a source said had been generating $3 million in annual revenue, signed with Kestra Private Wealth Services in Huntersville, North Carolina on March 16. Dee N. Buckminster and Austin L. Palmer had overseen $550 million in assets, according to a person familiar with their practice.
---
March 22, 2023
Merrill Private Wealth Broker With $1.35-Billion Book Exits to Launch RIA in Boston
A Merrill Lynch broker managing over $1.35 billion in assets for around 20 ultra-wealthy customers has left to launch his own advisory firm in Boston. Joseph C. Cefalu exited on Friday after 14 years with Merrill to open Downtown Wealth Studios LLC, the broker confirmed in an interview. Cefalu moved along with two junior advisors, including his wife, Kathleen, and ​​Dinghao "Peter" Jiang.
---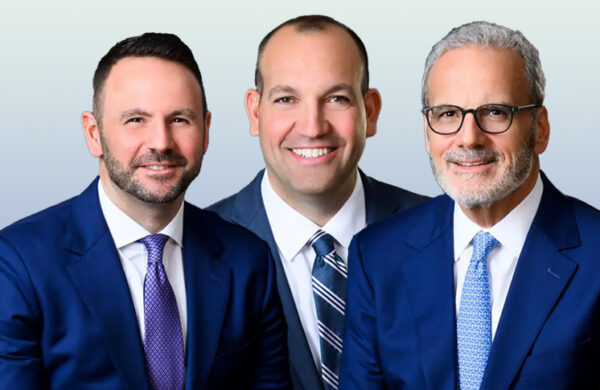 March 07, 2023
Departure – $4-Mln Merrill Team Jumps Ship to Join Morgan Stanley on Long Island
Morgan Stanley continues to stoke the recruiting fires and has scooped up a Long Island, New York-based Merrill Lynch team that had generated $4 million in annual revenue. Three members of the Leiman Inserra Paduano Group, which oversaw $1.5 billion in assets at Merrill, joined Morgan Stanley late last month, according to sources familiar with the move. Peter N. Inserra, his son, Matthew, and Robert A. Paduano Jr., who moved on February 24, according to BrokerCheck, are calling their practice The Inserra and Paduano Group at Morgan Stanley.
---
June 06, 2023
Highest Deal Ever Inked – $16M Merrill Team Trades to UBS
There's been so much movement of advisors lately trying to find the best cultural fit for themselves and their clients. We've spoken at length about FRB advisors on the move, and now breaking news is that UBS has just landed a $16 million team in NYC led by top in state advisors Michael Bromberg and…
---
February 26, 2023
Breaking News: Bad Weather Hits Merrill with Hiring Freeze
The bad news continues to flow out of Merrill Lynch. The firm has just announced a freeze on the hiring of all support staff and analysts. In effect, if producers lose a sales assistant, they won't be able to bring in a new one. This move impacts the everyday routine of running a book of…
---
February 26, 2023
The 15,000-strong Thundering Herd wants Bank of America to stop treating it like cattle — but the chances of that happening are dim, judging from the now-notorious recent interview with Merrill Lynch president Andrew Sieg. In a 75-minute talk with recruiter Mindy Diamond in January, Sieg declined to acknowledge, much less address, widespread advisor dissatisfaction…
---
February 18, 2023
Merrill Loses $4 Billion to Celebrate President's Weekend
In a move similar to June 2021 when Merrill Lynch lost three teams to Rockefeller Capital Management worth $12 million in revenue, three teams departed once again prior to the 3-day weekend, taking over $15 million in revenue with them. The seven brokers who left represented 134 years of combined experience with Merrill. The largest…
---
February 02, 2023

Merrill Can't Stop the Bleeding – Another $3 Billion Gone in the First 3 Weeks of 2023
MThe deal with bloodletting is that it is supposed to cure a problem, is that what Andy Sieg thinks he's doing? After massive AUM and revenue losses in 2022, Sieg is starting the year off with a bang with another $3 billion gone in just the first few weeks of 2023. I'm sure the podcast…
---
November 11, 2022
Is What Andy Sieg Says the Truth or Tea Leaves?
Understanding communications and signals has become something important for us all to understand in day-to-day living, in dealing with media, and now in our own jobs. In this article, we focus on what Andy Sieg at Merrill Lynch has being saying under the umbrella of Bank of America and Brian Moynihan. Before we do, let's review the fact that Bank of America's total sales force, including Merrill Lynch brokers and several thousand private bankers and salaried consumer bank-based brokers, fell 6.2% in 2021 with 2022 set to outpace the upheaval into double digits. What's interesting is that Sieg and the company refute the stampede out of the firm. Instead, you have Andy's comments.
---
November 11, 2022
Andy Sieg is Begging Advisors to Leave Merrill
As if this year wasn't hard enough on advisors at BOA/Merrill with one of the worst years in the markets in a generation. Between the bond market and the equity markets, clients' assets are down across the board by at least 10% and upwards of 25%. Naturally, production numbers are steady going down month after…
---
November 05, 2022
"Most Anywhere is Better Than Staying at Merrill" – Advisors flee ML to Rock, FRB, Sanctuary
Yes, its that bad. Advisors across the land are fed up with the bureaucracy, the overbearing compliance, and becoming 'just another number' at Bank of America. Advisors at ML seem to have an abundance of choice from big banks to boutiques, to Independence. Roger Gershman, who runs a boutique consulting firm and who specializes in …
---
September 26, 2022
The Merrill Lynch Herd continues to head for greener pastures as two large teams depart to UBS. The story line has become a constant refrain as we continue to watch top wealth management teams leave Merrill Lynch in droves, literally three significant teams since September 23rd have announced their departure from the firm. Does Andy…
---
September 23, 2022
Growth Grid: 60% of Merrill Brokers Scored Higher Payouts in 2021
Merrill Lynch seems to be playing an ugly game of "Taureau, Taureau" with its top wealth management teams and financial advisors. Adapt to the new strident culture or don't. It's too bad that the strength of the bull that Merrill has been known for has its best people running for better brighter horizons. The departure…
---
June 24, 2022
Another Massive High-Caliber Team Leaves Merrill
The dust is yet to settle for Merrill in DC. Last week they lost a $600M team, today Mikail Qazi and Tim Martin have decided to join UBS Private Wealth. Mikail is another disenchanted broker who spent the last 16 years at Merrill building his practice to over $4.2M on $500M and has been named…
---
June 02, 2022
Merrill Lynch Advisors Trust The Gershman Group To Handle Their Transition
As a years-long exodus from Merrill Lynch seems to continue unabated, one recruiting firm has emerged as a leader amongst those seeking to find greener pastures across the wealth management landscape: The Gershman Group. By the numbers, more than $200B in client assets have migrated away from Bank of America and Merrill Lynch in the past few years…
---
May 16, 2022
Merrill Lynch's Andy Sieg Whistles Past The Graveyard On Advisor Recruiting
There really should be memes created in honor of Andy Sieg. If there was ever a bigger corporate shill for a brand now owned by its banking overlord – it's Mr. Sieg. Up is down, down is up. Night is day, day is night. And the best part is, he's so committed to the messaging…
---
March 03, 2022
June – #1 – Advisors On The Move – Merrill Can't Seem To Stop The Bleeding
It's a family affair – teams are making moves with the idea of controlling their retirement and/or preserving their business for the future. Brothers John Calandro III and Kevin Calandro, along with Kevin's son Robert, announced their departure this past weekend in Dallas from Merrill Lynch for Morgan Stanley. 39-year industry veteran, John Calandro III, and his team oversaw $700M AUM and were generating $5.4M in revenue.
---
March 02, 2022
Shocking Revelations Around Merrill's CTP Program
Major bracket Wall Street banks have only recently institutionalized substantial retirement packages for senior advisors to sunset out with very few restrictions. Inheriting advisors who care to take over these books of businesses face an enormous opportunity to convert these books, yield a solid short-term return, and a terrific long-term opportunity to own and grow …
---
February 18, 2022
Merrill Concocts Feeble Recruiting Strategy (but only if you're a bank broker)
Let's play with a little math, shall we? In the past 90 months, Merrill Lynch has lost $230B in client assets due to advisor attrition. Yes, that's billion with a 'B'.In 4 1/2 years, based on publicly available data, Merrill has lost the equivalent of 230 billion dollar teams. That is incredible. It's almost unfathomable…
---
January 25, 2022
ML Fired Arrested Advisor in Connecticut
James Iannazzo was arrested for hurling a drink at a smoothie shop employee in an expletive-laced rant captured on a TikTok video (watch below). On a TikTok video taken in a Robeks store in Fairfield on Saturday, James Iannazzo, 48, yelled, "F—-ing stupid, f—-ing ignorant high school kids." Iannazzo, a Merrill Lynch employee since 1995, was enraged that day after his nut-allergic son went into life-threatening anaphylactic shock after drinking a drink from the store, resulting in the 17-year-old hospitalization.
---
January 07, 2022
BREAKING: ML Loses High Profile $1.7B NYC Team to First Republic
The Thundering Herd continues its exodus out the door with one of the most high-profile teams in the nation. As the very first landmark departures in the 1st week of 2022, The Hirsch Stabile Group overseeing over $1.75BB in client balances and $8.2M in revenue suggests there is much more to come out of Merrill.
---
January 06, 2022
Growth Grid: 60% of Merrill Brokers Scored Higher Payouts in 2021
Around 60% of Merrill Lynch brokers earned more last year under the firm's "growth grid" that ties their compensation to attracting new customers and assets, a company spokesman confirmed. Another 22% of Merrill brokers had their pay cut for not meeting targets while 18% maintained their payout rate. The grid, which was introduced in 2018…
---
November 15, 2021
Morgan Stanley Draws Two Merrill Private Wealth Teams with $11.8-Mln Combined in Boston and NY
Morgan Stanley on Friday reeled in a 31-year Merrill Lynch lifer in Boston and a four-broker Merrill team in New York producing $11.8 million in annual revenue combined as it continues to keep up the pressure on its wirehouse rival. The hires followed at least two other million-dollar-plus recruits in recent weeks from Merrill, one…
---
October 27, 2021
2022 Comp: Merrill Sweetens the Pot for Brokers Taking On Defectors' Accounts
Merrill Lynch Wealth Management is making it more lucrative for brokers to try and retain customer accounts when advisors in their office leave for the competition, a senior executive said in announcing the firm's 2022 compensation plan on Tuesday. Starting January 1, Merrill is ending a penalty that was put in place in 2018…
---
October 21, 2021
Merrill's Retention Bonus Won't Stop the 'Heard' from Running
In conversations with several sources 'in the know,' we've learned that Merrill Lynch is asking very select, large 'elder' producers to sign what sound, look, and smell like retention bonuses but are being sold as retirement compensation. This is not an original playbook since Morgan Stanley tried the same trick years ago but failed. Here…
---
September 04, 2021
Merrill Project Thunder Reactions: "It's more like Tropic Thunder around here, nobody is listening to that guy…"
Andy Seig has limited to zero credibility left with top tier Merrill advisors left at the firm. When he speaks, nobody listens. When he green lights a new initiative like 'Project Thunder' nobody listens. And when he speaks in corporate vague double talk… he's quickly ignored. His lack of influence was on display in the…
---
August 18, 2021
Suffocating Compliance – Big Producers At Merrill Complain They Are Being Treated Like Bank Brokers
It isn't enough that Merrill Lynch is now just Merrill. It isn't enough that more than half of your colleagues that you respect have left the firm. It isn't enough that Andy Sieg thinks that advisor attrition is 'seasonal'. It isn't enough that no matter your loyalty to the thundering herd and the Merrill brand…
---
August 12, 2021
SURVEILLANCE CONFIRMED: BofA Fires Multiple Merrill Advisors For Sexting (and game play)
We told you last week that firms were conducting different types of surveillance on their advisors. We also told you that BofA/Merrill was the worst offender. But it's worse than that. Beyond surveying your bank accounts (which can be mildly defended just in case you take side payments from 'Grandma Jones'), BofA is now firing
---
August 10, 2021
Merrill Culture In Six Words: "Call me on my burner phone…"
Merrill Lynch has clearly pivoted from even giving reasonable lip service to recruiting tenured advisors at rival firms like Morgan Stanley and UBS and recent hires have made that clear. The force withing the 'thundering herd' that continues to turn Merrill into a psuedo bank brokerage has decided that private bankers are the preferred flavor…
---
August 03, 2021
SURVEILLANCE: Sources Confirm That Merrill Lynch And Other Firms Monitor Advisor Bank Accounts For Suspicious Activity
In a wide-ranging interview with a legal expert in the securities industry, a revelation was made that should send shivers down the spine of every financial advisor. Brian Neville, a well-known investment and securities attorney who routinely handles dozens of large team transitions every year, mentioned that Merrill Lynch (and others) use artificial intelligence to…
---
July 26, 2021
Another Big Team Bails; Merrill Exodus Continues As UBS Adds Another $2B To Their Private Wealth Platform
There is no more anecdotal evidence needed here. The Merrill exodus that was predicted by this author now six years ago has become, as one Merrill advisor aptly put it a few days ago "who's left today". That is where Merrill finds itself. Its advisors check industry publications to see who has left the firm…
---
July 22, 2021
5
TWO HUNDRED BILLION DOLLARS: A Legacy Of Failure For Bank Of America And Merrill Lynch
Often times we forget what has happened in the past because we are so focused on the now or the next. Merrill Lynch advisors are currently focused on rumors swirling with regard to new policies, client retention teams, and a looming protocol exit. They've forgotten the level of failure that has been spearheaded by their…
---
July 16, 2021
Andy Sieg: "Everything is fine, nothing to see here…" (and in the background a once iconic Merrill Lynch brand burns)
Bank of America has effectively kept Andy Sieg in his position as a spokesman for what they want to be said when they want it said, and how they want it said. Nothing more and nothing less. And yesterday he did just that. Take a look at his quotes regarding legitimately crippling attrition at Merrill…
---
July 13, 2021
Merrill Is Using Band-Aids To Cover Dam Breaks; Playing Games With Data And Client Retention Teams
If you want further proof that Merrill Lynch (actually it's just Merrill now) has fully morphed into a bank brokerage we've got it for you. They aren't even trying to hide it anymore. Merrill announced last week that they are moving all client data away from their internal system 'O Drive' and over to Salesforce…
---
July 01, 2021
Rockefeller Deal Ticks Higher, Culture Still Resonates With Biggest Teams From Merrill and Morgan Stanley
Rockefeller has had unquestioned success recruiting big teams. That's not debatable. Every month multiple announcements find their way into the press proving that fact. Large teams from Morgan Stanley, Merrill Lynch, and UBS continue to find the story remarkable and easy to sell to clients. Assets transfer quickly and the 'bespoke' feel of the firm…
---
June 02, 2021
Keep An Eye On The Uptick In Morgan Stanley Recruiting; Dallas Merrill Team Another 'Competitive' Win
Morgan Stanley isn't grabbing all of the recruiting headlines in wealth management these days, but their trajectory is worth noting. Their latest win in Dallas is notable given the competitive nature of the bidding versus rivals old and new. The terms of the deal haven't been disclosed but landing a Merrill team doing $5.5M in…
---
May 26, 2021
Merrill Lynch Reveals How They Are Fudging The Numbers On Headcount; Replacement Rookies Being Trained As LinkedIn Experts
What a delight it must be to work at Merrill Lynch. Not only do they hire 3,000 rookie brokers a year, but BofA also does their level best to attach one or two of those new trainees to your team, ensuring an extra 'tether' keeping you at the firm. It hasn't worked. Merrill Lynch has…
---
May 03, 2021
Merrill Lynch Gets Clubbed Again; This Time Sanctuary Benefits
As if it is a surprise, another Friday another big Merrill team leaves the firm. And it's not like it's just one or two firms that have the secret sauce to lure Merrill teams away from BofA; it's obvious that any firm is a viable alternative. This time it was Sanctuary, landing the largest recruiting
---
April 23, 2021
Merrill Lynch and BofA Destroy Career Of Female Advisor; Admonished By Arbitrator In Expungement Ruling
Merrill Lynch was rightfully tagged with a damning admonishment in an arbitration ruling that included the description of their behavior that included this: "…reckless disregard for the truth." Read that again. Reckless disregard for the truth. To be crystal clear regarding the facts of the case – a female advisor (Colette Wigart) was fired for…
---
April 20, 2021
Janney Lassos Big Bull – Billion Dollar Merrill Team Bolts For Janney In Maryland
Janney seems to be executing its own Merrill Lynch 'blitzkrieg' at the moment, following in the footsteps of Stifel, First Republic, and Rockefeller over the past couple of years. The firm has landed three large teams from Merrill in the past few months, and last week landed the biggest of the bunch. Merrill Lynch mainstays…
---
April 19, 2021
Lies, Damn Lies, And Statistics – Merrill Claims They've Been Recruiting All Along, Also Claim Headcount Only Down 3%
In what looks to be a weak and feeble attempt to cover up the industry's worst recruiting and retention record over the past few years, an unidentified Merrill exec claimed that the firm is jumping back into recruiting. That claim was then quickly followed by a statement that they never stopped recruiting – and then…
---
April 05, 2021
Big Checkbook! Wells Fargo Outbids Rivals For $5.3M Merrill Lynch Team
If you want the biggest recruiting check, mows the time to hitch your wagon to Wells Fargo (see what we did there). The firm remains the most aggressive recruiter in the wealth management universe and it probably isn't close. Their stated deal (meaning, if you are a viable candidate or team from ML, MS, or…
---
March 04, 2021
Broke: Merrill Lynch Recruiting Is A Zombie Cartoon
Merrill Lynch, the firm that used to set the entire narrative for the wealth management industry, isn't even a skeleton of its former self. It has become a zombie. The walking dead. An easy-to-kill, slow-footed organization that doesn't have a meaningful reason to continue to exist. Zombie. Overly harsh one might ask?? No..
---
January 01, 2021
Amidst Pandemic Chaos Big Teams Accelerate Moves To New Firms; We Tell You Why
If it seems like larger and more frequent recruiting headlines keep hitting the tape, you are viewing the wealth management landscape correctly. Each and every week hundreds of millions, if not billions, in client assets are filling out asset transfer paperwork on Saturday and Sunday across the country. And there is no slow down in sight.
---
December 15, 2020
Merrill Lynch Makes More Adjustments To Advisor Comp; Death By A Thousand Cuts
Across the industry, last week's headlines seemed to downplay next year's changes to advisor comp at Merrill Lynch. From a stand-alone viewpoint, the articles themselves weren't wrong or misguided – Bank of America made minimal adjustments to overall comp for advisors and teams that matter. But that's not the full story. What's really happening at…
---
October 02, 2020
Rumor – Renewed Protocol Strategy Chatter Bubbles Up Again At Merrill Lynch; To Stay Or Go
In several short conversations over the past two weeks, the specter of a Merrill Lynch/BofA protocol exit seems to have found new life.
---
August 11, 2020
Massive Merrill Team Jumps To First Republic; Phil Scott Group In Washington State Take $2.7B In AUM To New Firm
A massive move occurred in the Pacific Northwest last week. The Phil Scott Group out of Merrill Lynch made the move to First Republic. The numerics surrounding the transaction are eye-popping all around and sent shockwaves through BofA/Merrill in that part of the country. First, Mr. Scott was a 36 year veteran of Merrill Lynch…
---
July 23, 2020
Merrill Lynch Shuffles Deck Chairs In NYC; Names New Market Head But Eliminates Another Complex
Merrill Lynch keeps shrinking. Across the US 'real' advisor headcount (not BofA bank branch advisors and Merrill EDGE hires) has been in decline since 2010, a decades-long run, and regions, complexes, and markets have shrunk as well. Another example of this was just announced in the financial capital of the world – New York City…
---
June 09, 2020
Merrill Lynch Advisors Shook: "…new workstations using AI to spy on us."
Merrill Lynch formally announced a brand new workstation for advisors that have already been rolled out to 5,500 of the thundering herd so far this year. The other 10,000 or so 'advisors' (let's not have the conversation today about Merrill's actual broker headcount please) underneath the BofA umbrella will have the new system installed over…
---
June 01, 2020
Merrill Lynch Smoke And Mirrors; Effort To Boost Sliding Advisor Headcount Falls On Support Staff 'Pathways'
Merrill Lynch remains a constant loser in the world of wealth management recruiting. They've continued to retreat as rivals like Morgan Stanley, UBS, Wells Fargo, and the likes of Rockefeller and First Republic clean up. When was the last time you saw a meaningful Merrill Lynch recruiting headline announcing the arrival of a new team?…
---
March 29, 2020
BREAKING: Flagship Merrill Lynch Team in Dallas Jumps To Rockefeller; Bags $20M Dollar Deal
Rockefeller struck a little Texas gold this afternoon when they welcomed a flagship Merrill Lynch team in Dallas, Texas. The PDS Group in Dallas decided to take their talents to Rockefeller and establish a base for growing their current annual revenue from $6M to better than $10M. The group is headlined by Darrel Preston, Gerald…
---
May 15, 2020
Tom Buck Is Back: Former Merrill Lynch Star Requests Early Release From Prison
It is well documented here that we think Tom Buck got a ridiculously raw deal. Sure, there may be details that we aren't aware of, but getting a 40 month prison term for what amounts to charging commissions versus wrap fees is absurd (and maybe a little unauthorized trading on the side). Yes, absurd. Be…
---
April 01, 2020
Merrill Lynch Team Jumps To Raymond James; $900M Team Moves And Takes Advantage Of Pandemic Opportunities
Neil Goetzman and Jeffrey Nau have joined Raymond James Financial Services, the firm's independent broker-dealer, in Alexandria, Va., as Goetzman Nau Financial Partners, according to a press release from the company. In a move that contains legal protections because of the COVID-19 outbreak instead of in spite of it, teams are moving in the hopes…
---
March 21, 2020
In Message To Merrill Advisors Andy Sieg Just Makes Things Worse; "Should we attend prospect/new household meetings in haz mat suits…"
In a message to advisors, Andy Sieg took to the quarantined airwaves and sought to calm advisor concerns over team grids, payouts, and bank based bogeys that the firm put in place more than three years ago. In the midst of the bull market, Bank of America foisted all manner of 'team-based' incentive and penalty…
---
March 19, 2020
'Cheaters Never Prosper'; Ex-Merrill Guy Gets Two Year Suspension For Cheating On Exams
The Financial Industry Regulatory Authority suspended ex-Merrill Lynch broker Andre Derricotte two years after cheating on both his Series 65 and Series 66 exams. The Series 65 and Series 66 exams are closed-book tests adminstered by Finra for prospective financial advisors. Test-takers are banned from accessing their cell phones or personal notes: instead, given dry-erase…
---
March 13, 2020
Merrill Lynch Erosion: A Failure Of Leadership And Performance Under Andy Sieg
Merrill Lynch is a shell of its former self. Very few in the industry believe otherwise. As a division of Bank of America (a smaller profit center division at that) Merrill has seen most metrics trend decidedly south over the course of the last three years under Mr. Sieg's direction. Let's do a little math…
---
March 11, 2020
New Coronavirus Case: Merrill Lynch Source Discloses Firm Has Identified NYC Infection
The coronavirus continues to dominate headlines across the globe and on Wall Street. Today is no different as we've continued to field coronavirus tips from across the wealth management community. Earlier today we received a tip that a staffer at Merrill Lynch had received a confirmed coronavirus diagnosis in New York City. We've taken most…
---
March 09, 2020
SOURCE: Merrill Lynch Coronavirus Memo In San Francisco; Firm Circulates Email Shortly After Confirmed Wells Fargo Case In Financial District
Merrill Lynch management was alarmed when they were alerted of a confirmed coronavirus case in their building at 555 California Street in San Francisco late yesterday. So concerned that management affected a late evening conference call and decided on a communication plan to seek to calm essential staff and advisors at the location several floors…
---
March 04, 2020
Merrill Lynch's Love Affair With Young, Private Bankers Continues Unabated
Merrill Lynch has clearly pivoted from even giving reasonable lip service to recruiting tenured advisors at rival firms like Morgan Stanley and UBS and recent hires have made that clear. The force withing the 'thundering herd' that continues to turn Merrill into a psuedo bank brokerage has decided that private bankers are the preferred flavor…
---
February 27, 2020

Source: "Merrill moving closer to protocol exit…"
Merrill Lynch was the biggest net loser in recruiting and broker attrition in 2019. Nobody across the industry, recruiting or otherwise, expects that to change as we move through 2020. In fact, some expect it to get worse, with one particular rumor making its way through management and broker ranks at the bank owned firm…
---
February 26, 2020
Merrill Lynch Bumps Retirement Bonuses; Feels Like A Backdoor 'Asset Retention' Plan To Some
Merrill Lynch just rolled out a new 'comp plan' for retiring advisors who want to be compensated for handing their books off to younger advisors. The changes to the plan will take a bit to kick in, but seem to offer meaningful bonus boosts across the board. So much so that some are seeing this…
---
February 21, 2020
"I did not leave Merrill Lynch, I left Bank of America…"
The march away from Bank of America Merrill Lynch continues unabated. Large teams seem to be the greater portion of transitions walking away from what used to be the 'thundering herd' on Wall Street and across the United States. An interesting quote surfaced from late in 2019 that seems to be ringing true already in…
---
February 16, 2020
Wild Recruiting Weekend: Merrill Wins, UBS And Wells Fargo Lose, First Republic Lands Elite Team
All over the country cell phones were hot, managers were sweating it out, and transition teams were working overtime. As expected, the long weekend produced all manner of headlines across wealth management recruiting and there were clear winners and losers. First, a bit of a comeback for Merrill Lynch as they landed a massive private…
---
February 14, 2020
Merrill Lynch Or Morgan Stanley: Four Reasons To Join A Wirehouse Now
Enough about the financial crisis already. It's a long forgotten memory and what remains is a clear and present landscaping of highly capitalized global wealth management brands. Morgan Stanley, Wells Fargo, UBS, and Merrill Lynch. Reconstituted, recapitalized, and to some extent rebranded. So the question is this, if you are a sought after recruit…
---
February 10, 2020
Growth Via Mandate: Merrill Lynch 'New Household' Comp Scheme Finds Its Way To Wirehouse Competition
Whenever something of scale works at the wirehouses you can bet the others are going to do their best to copy it without making it look like they are copying it. Exhibit A is Merrill's current comp plan adjustment based on new household additions, and whether or not an advisor makes the grade. You can…
---
January 19, 2020
BofA Continues To Punk Merrill Brand; Commercial 'Fades To Black' Famous Merrill Logo
Maybe this was the plan all along, when a shotgun wedding occurred in 2009. Bank of America was given control of Merrill Lynch and its 90 year history as the preeminent wealth management brand in the United States, and has systematically marginalized its advisors, brand, reputation, and overall standing within the industry. The latest Bank…
---
January 17, 2020
UBS Recruiting Reax: Massive Legacy Merrill Lynch PWM Team Joins Swiss Ranks In North Carolina
UBS continues to work through several missteps over the past few months. Those issues have been well covered on this site and in other industry publications. With that backdrop UBS pulled off a stunner today – landing the biggest Merrill Lynch PWM team in North Carolina. Wickham Cash Partners, as they've been known for decades…
---
January 05, 2020
In Case You Didn't Know Merrill Guys, BofA Owns You And They Do Whatever They Want
The headline might seems obvious, but the day to day walking out of Merrill Lynch as an ancillary division of Bank of America gets uglier every week. This past week it was the revelation that Merrill Edge advisors will no longer sit in call centers, but rather in the same branches as the once venerable…
---
January 01, 2020
Merrill Keeps Losing Across Texas; Wells, Stifel, Others Benefit
Merrill Lynch may be gloating about increased production across its broker ranks this holiday season, but that may not be because of the reasons you may think. A shrinking 'real world' headcount, increased incentives to add HNW households and a rapidly inflating stock market have worked to offset massive recruiting losses across the country.
---
October 11, 2019
Merrill Copy-Cat: Thundering Herd Is Stacking New Households Based on 'Carrot and Stick' Comp Plan
Whenever something of scale works at the wirehouses you can bet the others are going to do their best to copy it without making it look like they are copying it. Exhibit A is Merrill's current comp plan adjustment based on new household additions, and whether or not an advisor makes the grade.